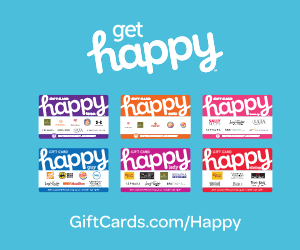 ---
GiftCards.com™, the highest-ranking and most-trafficked gift card website on the Internet, is your one-stop shop for gift cards online.
---
Conditions
Earn 0.44% cash back on most cards, 0.88% on Branded Cards and 2.19% on Happy Cards.
Percent Off Coupon
Giving Good eGift Cards - 3% of card's value benefits featured charity!
11/20/2026
Cashback Stats
Unavailable